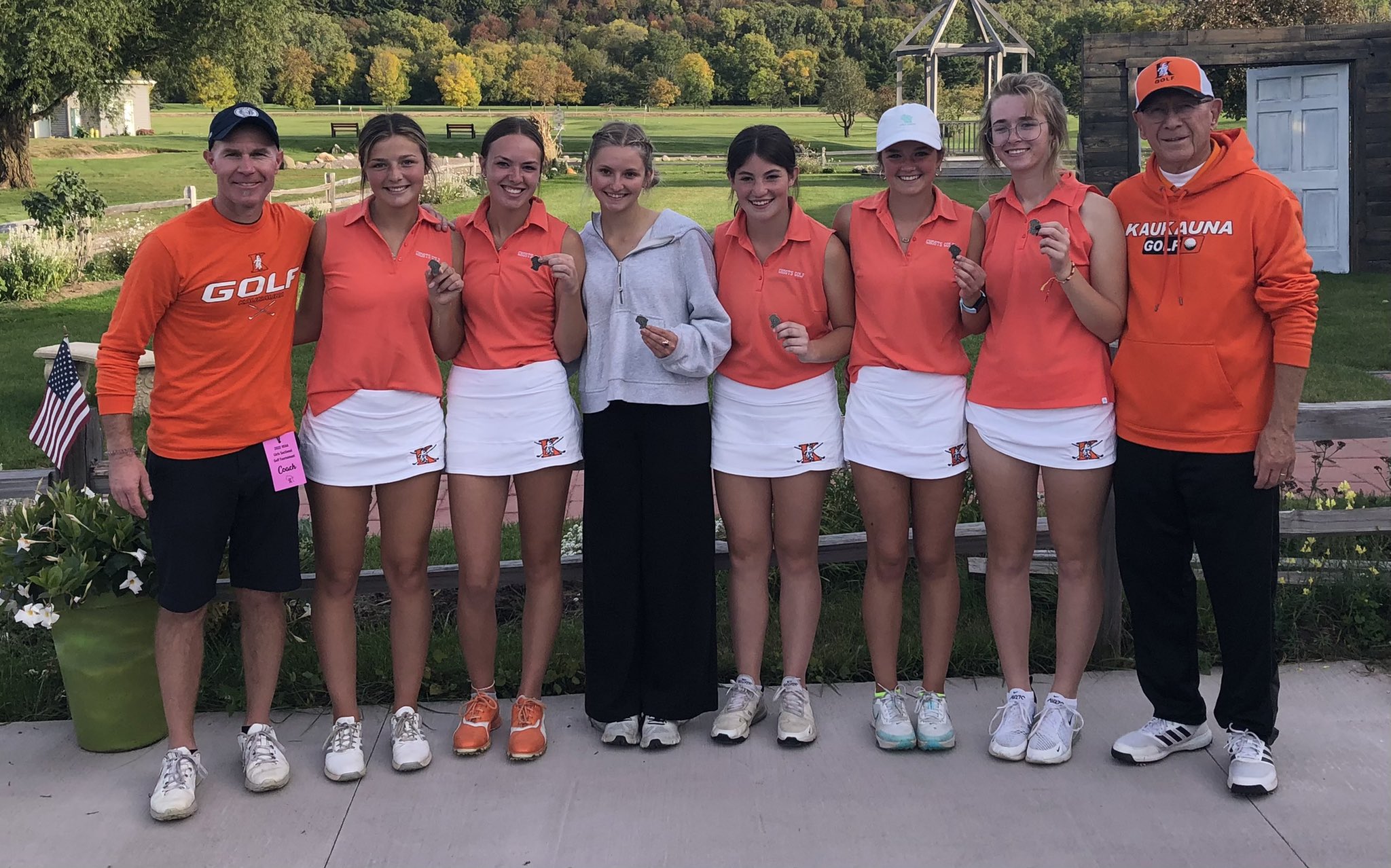 Photo courtesy @KaukaunaGhosts on Twitter
KAUKAUNA — A year ago as a freshman, Kaukauna High School golfer McKenna Lowe was the only Ghost golfer to play in the WIAA state golf tournament.
This year, she'll have plenty of company on the bus ride down to Madison.
The Ghosts team qualified for the 2022 tournament after finishing second at the Kimberly sectional Tuesday at High Cliff Golf Course.
Norah Berken led the Ghosts with an 83, Lowe shot an 84, Ava Block shot an 89, Charlie Clinefelter shot a 94 and Grace Schomin shot a 97.
The 51st Annual Wisconsin Interscholastic Athletic Association Girls State Golf Championships will be held Monday and Tuesday, Oct. 10-11, 2022 at the University Ridge Golf Course in Madison, Wis. Competition will begin at 8 a.m. on both days.
The schools qualifying for the State Championships in…