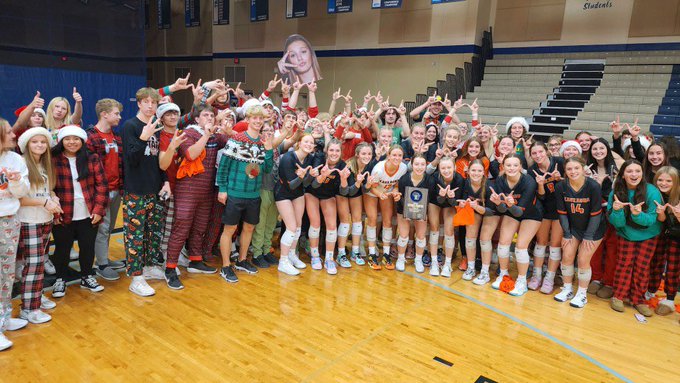 Photo courtesy Kaukauna Ghosts on Twitter
SUAMICO — The Kaukauna Ghosts volleyball team continued its winning ways Saturday with an upset win over Bay Port to claim a Regional title.
The Ghosts, a 5-seed, came back from two sets down to win in five over 3-seed Bay Port.
Kaukauna will face a familiar opponent when they begin sectional play Thursday.
They travel to 1-seed Appleton North, which advanced after defeating Appleton East Saturday.
The Ghosts began their playoff run Thursday with a 25-15, 25-14, 25-16 Division 1 win over Green Bay Preble at Kaukauna High School.
Sectional action takes place Thursday and Saturday of next week, leading up to the 2022 State Girls Volleyball Tournament, Thursday-Saturday, Nov. 3-5, 2022 at the Resch Center in Ashwaubenon.